Air Duct Replacement
Back To Our Services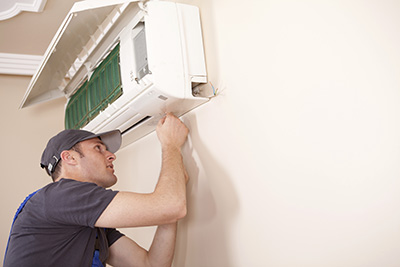 Palos Verdes Estates is one of the most expensive housing areas in California and one of its one hundred richest cities according to Forbes Magazine. No surprise with its great view of the Pacific, and a pristine, rocky coastline that attracts some of the wealthiest tourists and visitors! Arguably, Palos Verdes Estates is in one of the best positions in California for outdoor air quality -- no risk of city smog. But for indoor air quality, Palos Verdes air duct replacement is vital!
Unless your home or business was built in the last twenty years, it doesn't have the most efficient and effective air duct system it can have. If it's significantly older, the ducts may have traces of asbestos and other hazardous materials no longer used in construction. In many cases, your air quality can be improved in as little as one day through air quality testing and air duct cleaning. But if you find yourself in need of a full scale replacement, you can't go wrong with our Palos Verdes Estates air duct replacement company.
This list represents just a few of the basic ways we can help you:
air duct replacement
replace air duct filter
air quality testing
air duct cleaning
In affluent communities including Palos Verdes Estates, La Canada Northridge, and Malibu Beach, we are consistently the choice of wealthy patrons. That's because our team is not only experienced, but fast, efficient, and courteous. We know what a true disappointment it can be when you invite a contractor into your home and they leave unforeseen damage or charge you hidden expenses. We strive to exceed your expectations in every way.
Our Palos Verdes air duct replacement is second to none because we don't "start" with pulling out those ducts. We'll perform air quality testing with the best equipment on the market and do everything we can to save as much of your ducts as possible. That can include filter replacement and cleaning, for example. But the truth is that if your air includes hazardous material, replacement is the way to go and we're the best to do it.